Personalisation Options:
Greeting
Content
Envelope
Summary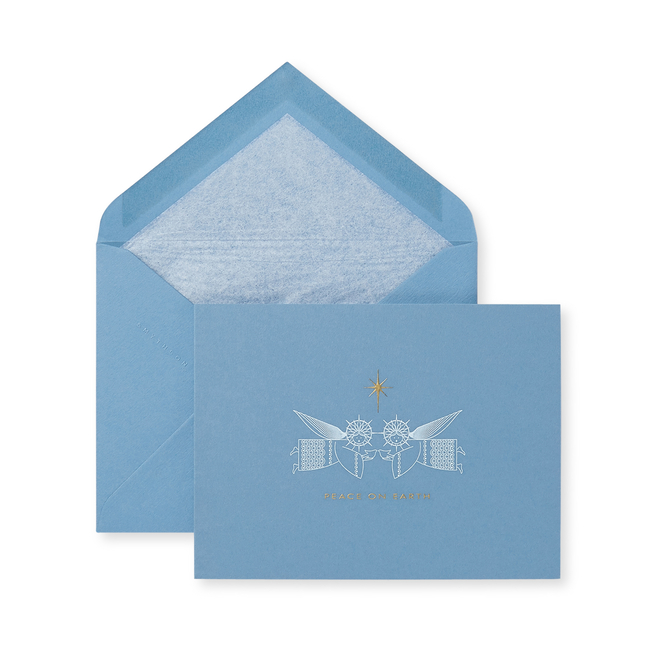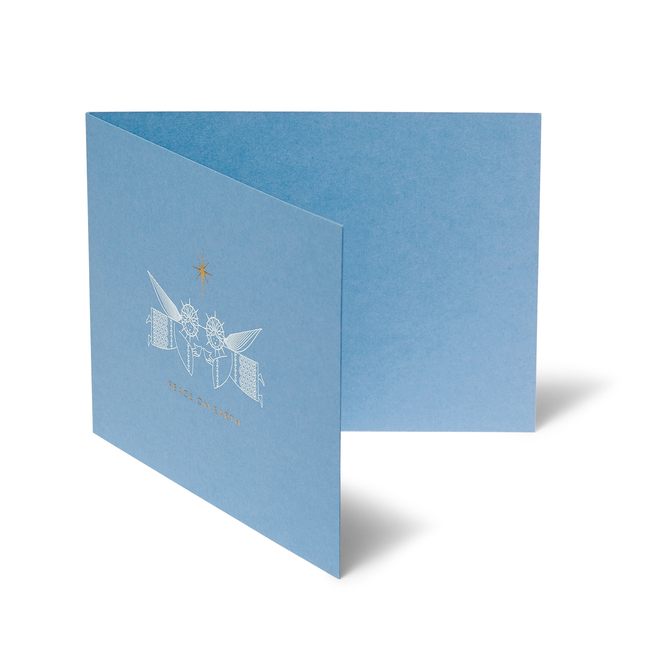 Peace On Earth Christmas Card
Prices start from
£277.00
You will be able to increase the quantity of your order on the summary page.
Sorry, it looks like your screen resolution is too low. To enjoy the full experience of our online personalised stationery service please use a device with a higher resolution.
The personalised greeting on this card will be engraved in white ink
Blue card, printed and engraved in gold and white
Matching white tissue-lined envelope
W15 x H11.5cm / W6 x H4.5"
Once your order is placed, we will email you a typeset proof to review. After approval of the proof, please allow eight working days for your order to be completed. Smythson reserves the right to refuse to print or stamp any personalisation we consider to be unlawful, libellous, profane or inaccurate (in the case of misuse of titles).
In-store collection available
Express shipping not available
For further assistance, please contact our Customer Service Team on 0845 873 2435.