FIND YOUR 2019 AGENDA
What's your planning style? Whether you're looking for your perfect desk agenda or organiser, a more portable pocket agenda or maybe something between the two, explore our 2019 agenda collection and discover your perfect fit.
FUNCTIONS & FEATURES
Our different agenda and organiser layouts cater to every type of planner; choose to plan in days or weeks, take detailed notes or adopt a less-is-more approach.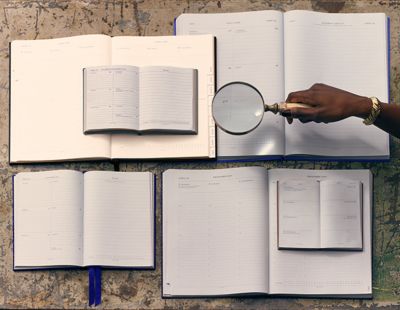 Available in the Wafer, Memoranda, Sporting, Panama, Premier Fashion, Soho, Portobello, Kings and W1.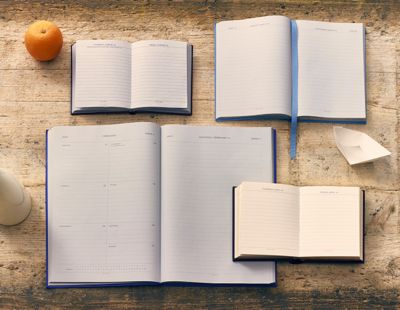 Available in the Premier Fashion, Royal Court, Cosmic Travel and W1.
FEATURES
From world maps and key sporting event dates, to slip pockets to hold extra notes, a selection of our agendas contain carefully curated features that make them a little more unique.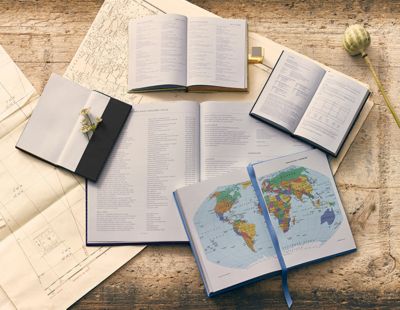 EVERYTHING'S BETTER PERSONALISED
A nickname, classic initials or something a bit more whimsical; the possibilities are quite endless when making your agenda your own. Our artisans hand-stamp your agenda in gold or silver foil using traditional presses to achieve a flawless finish.