Birdsong in Bloom
A collaboration with Lora Avedian for London Craft Week.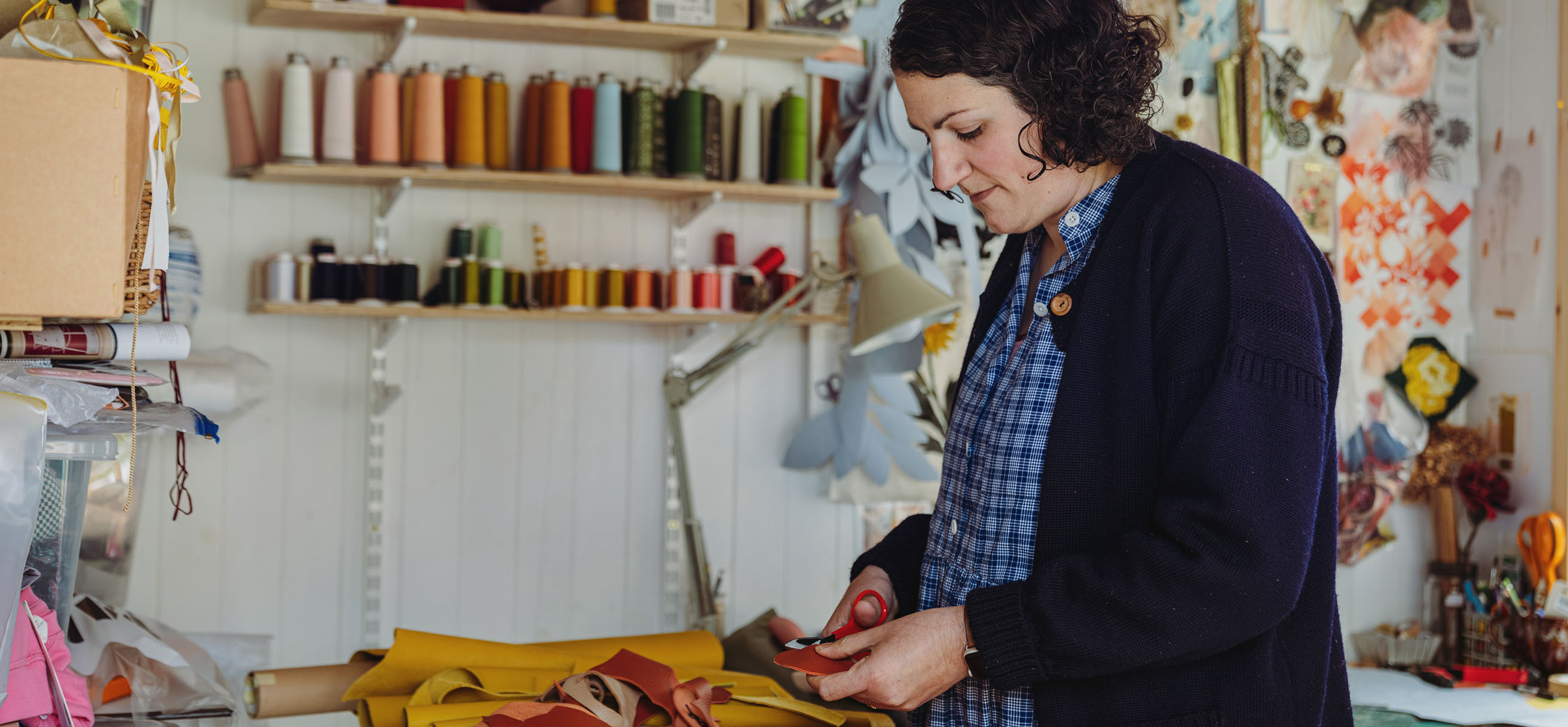 In a collaboration that explores the art of leather craftsmanship, Smythson is hosting a series of bespoke works by London-based multidisciplinary artist Lora Avedian. Inspired by antique textiles and folk costume, Lora often uses traditional sewing techniques and vintage materials to create modern artefacts.

Celebrating Smythson's dedication to time-honoured craft techniques, Lora found inspiration in Japanese silk wall art and has used traditional methods of embroidery and embellishment to breathe new life into Smythson's surplus leather. Each piece in this one-off collection uses a combination of hand-cut leathers with traditional hand and machine embroidery techniques.

Discover these bespoke pieces on display at our Sloane Street store from Monday 2nd May – Sunday 22nd May.

Join Lora in our Sloane Street store on Wednesday 11th May, from midday to 6pm, for an opportunity to meet the artist behind the exhibition. From 7pm, Lora will host an intimate creative workshop in-store where, after she has shared the secrets of her craft, visitors can create their own textile works using Smythson leathers.

Tickets are now sold out.
---
Key dates for the diary at our Sloane Street store:
See the artwork:
2nd-22nd May
London Craft Week:
9th-15th May
Meet the maker:
Wednesday 11th May
between 12-6pm
Leather craft workshop:
Wednesday 11th May
between 7-9pm