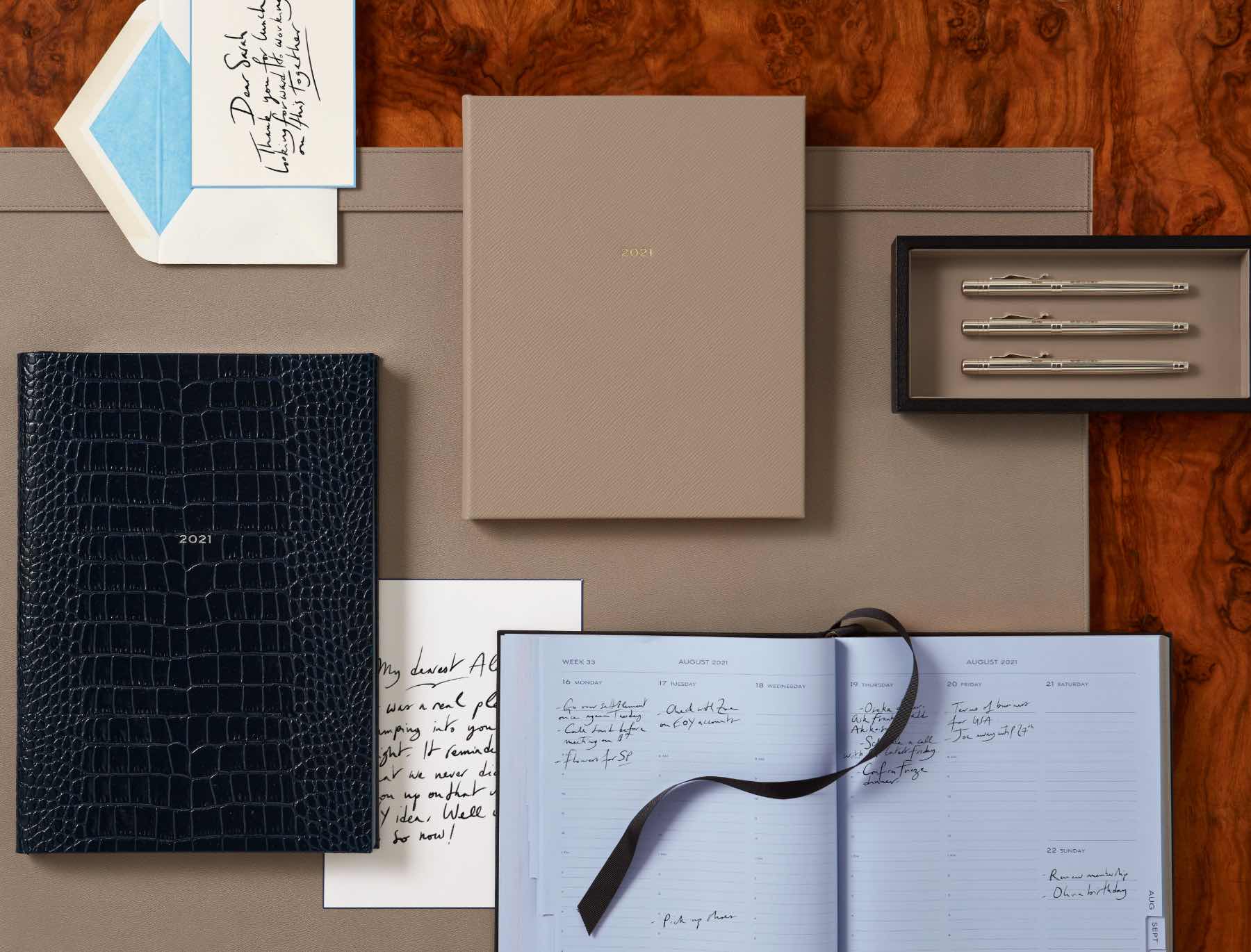 Discover Diaries and Books
Diaries and Books
Here's to the untethered potential of a new year's diary. What opens as a place to jot future plans, closes as a lasting record of memorable experiences and the beautifully ordinary moments in between.
Explore the 2021 collection and start planning next year's adventures.
Discover Personalisation
Add A Personal Touch
Whether you're drawn to a playful motif, a nickname or the simplicity of initials stamped in classic gold leaf, our personalisation service allows you to make your diary truly unique to you.