Fiona Leahy's Notes On Entertaining
Take a look inside our new limited edition notebook, created with the world-renowned event designer.
Allow us to introduce you to our new 'Notes on Entertaining' Soho notebook, created with world-renowned event designer and entertaining connoisseur, Fiona Leahy. Filled to the brim with Fiona's tips and tricks for throwing a fabulous party, consider it your secret companion for the upcoming silly season – and a roaring 2022.

Here we share a little taster – let's call it an apéritif – where Fiona reveals three dinner party elements she never leaves to the last minute.

Shop Our Notes On Entertaining Notebook
Firstly, Organise Any Outsourced Elements
We would like to share a grounding thought: 'playing host' isn't synonymous with 'doing everything'. If you're throwing a sizeable bash (and it's within your budget) enlisting some support will leave you free to oil the wheels of conversation, rather than hightailing to the kitchen to fuss over the hors d'oeuvres.

About four weeks out, start booking any outsourced elements such as waitstaff, bartenders and caterers, as well as any extra accessories or equipment you might need.
Secondly, Practise Your Menu
Throwing a party is not the time for culinary experimentation. If you plan to do the cooking, do yourself a favour and base your menu around tried-and-tested dishes. This will reduce unnecessary stress on the night and you're much more likely to impress your guests.

If you're feeling bold and want to try a few unfamiliar recipes, do a practise run through you menu a week or two beforehand. If you over-season the soup or blacken the créme brûlée, you'll have plenty of time to revamp your menu or fine-tune the areas that flopped.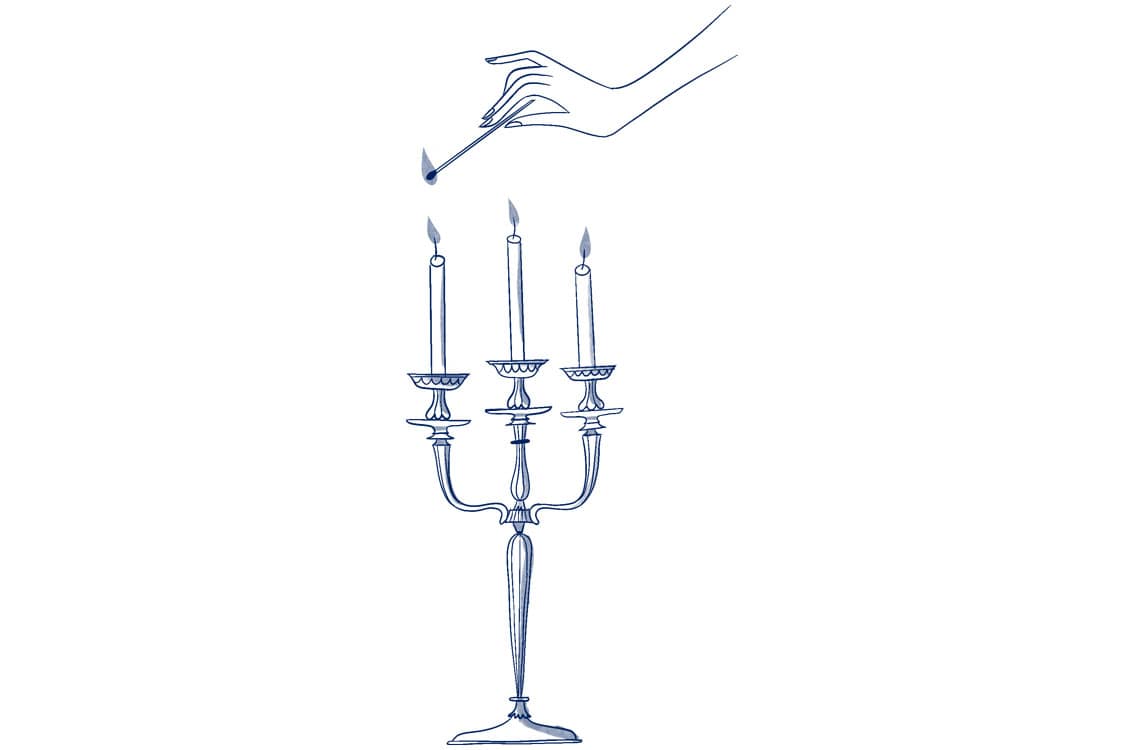 Lastly, Plan Your Table Settings
A sit-down dinner will see you wiling away the wee hours at your table, so why wouldn't you spend some time making it a delightful place to be?

1. When choosing your theme, don't overthink it. Ask yourself, what element of your table do you want to shine? What's your favourite colour? Do you own a set of gingham linens you adore? Do you love Icelandic poppies? Choose a focal point and use that as your inspiration.

2. Gaps and open spaces are the enemy of a fun evening. Keep table setting close together to encourage a cosy and connected feel, and always sit guests at either end of the table so everyone has at leat two people to talk to.

3. Decorate for "feel" rather than for how the table will photograph. Don't leave your guests straining their necks to make eye contact between tall candles and towering flower arrangements.

4. To create a nice sense of symmetry and balance, follow a rule of threes when laying out your decorations.

Discover our Notes on Entertaining Soho Notebook in-store and online now.