How to Write a Valentine's Card
Rediscover the art of the love note.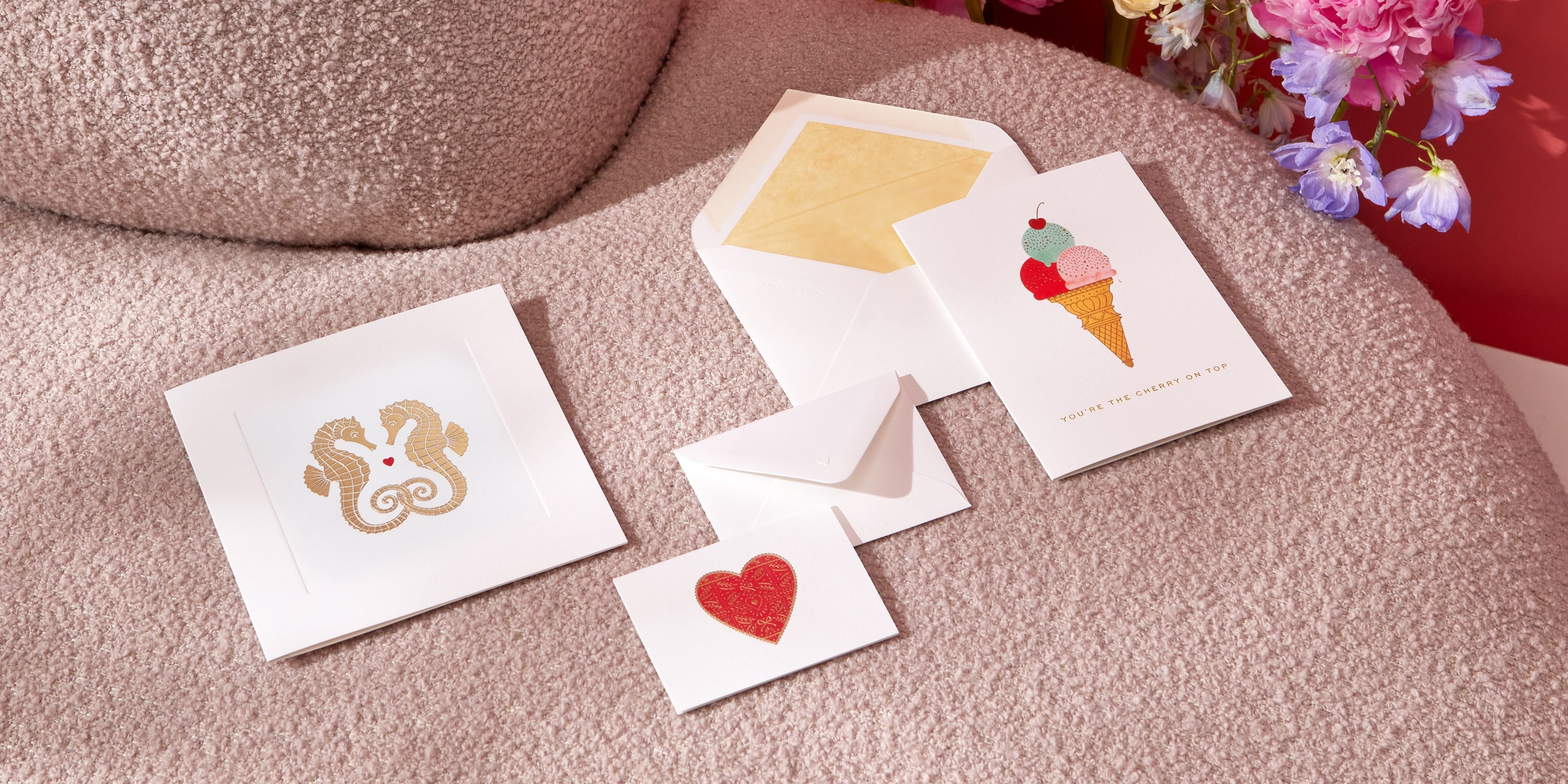 Lord Byron once said that "letter writing is the only device for combining solitude with good company."
A love note sends a stronger signal than any booming gesture — the time invested, language chosen, the artfully arranged phrases — there's no better way of conveying to someone that they're on your mind.
The handwritten lingers far longer than other trinkets; it's someone's voice imprinted on the page, something the reader can return to over and over (and proudly display on their mantelpiece as proof that their Valentine went to the utmost effort). Whether for your long-time lover or a blooming romance, here are a few tricks to mastering the art of the Valentine's Day card.
Be yourself
It doesn't need to be perfect — feelings often aren't. If your day-to-day self is no great wordsmith, don't feel the pressure to turn into Jane Austen. Authenticity is everything — keep to the same diction and tone that you have in your day-to-day life, and don't feel the need to imitate. They will be more impressed by seeing your true self in print than anything else.
Make the most of what you have in common
The carefully deployed in-joke is a key feature of any blossoming relationship. Knowing when to push their buttons, to gently nudge them about some trait of theirs you've noticed, or to give them some grief about a habit, demonstrates your attention to detail. Show that you've been paying attention, and feel free to drop allusions to your dates or (mis)adventures so far.
Place it carefully
On the mantelpiece for when they come home? Or accompanied by a leather-bound edition of their favourite book? Hidden in the bouquet of tulips from the market? Presentation is everything (our tissue-lined envelopes make a great start) and while the words will work their magic, consider whether another final flourish will help with your wooing.