Out of the Blue
Our pages, your brilliant creations.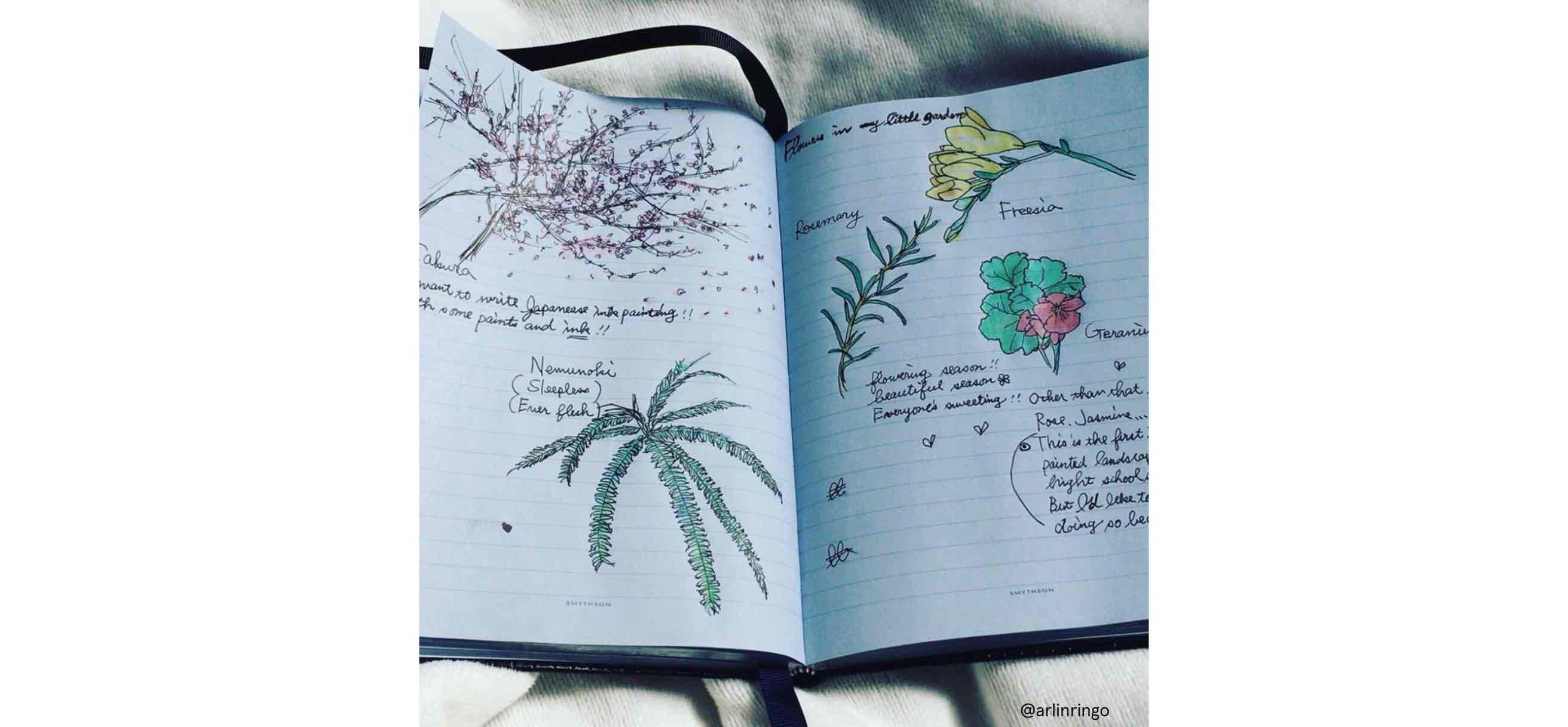 From poetry and painting to sketching and scrapbooking, we've long been astounded by how you bring the blue pages of our notebooks and diaries to life. And in the past few weeks, we've seen more passion, wit and creativity from our community than ever before.
Not forgetting, of course, that there's something rather charming about a simple to-do list, too.
Here we've gathered together a small selection of your brilliant creations, and we can't wait to see what else is still to come. Make sure to tag us #Smythson @Smythson.
The Beauty of Featherweight
Our blue Featherweight paper was a rather clever invention by our founder, Frank Smythson. Half the thickness and weight of normal paper, it allows many pages to be contained within a slim, light book.
While it's remarkably thin (hold it up to the sunlight and you'll see what we mean) it is rigorously tested to ensure it can hold a pen's ink, leaving you free to doodle and sketch to your heart's content on every page.
Our Special Bindings
Every Smythson notebook is crafted using a distinctive "floppy" binding, individually hand-finished by our artisans in England.
Not only will the leather cover soften and gain charm and character over time, this technique also allows your book to lie satisfyingly flat while you add your strokes of brilliance.