People of Note
Between the lines of every Smythson diary lies the story of a life.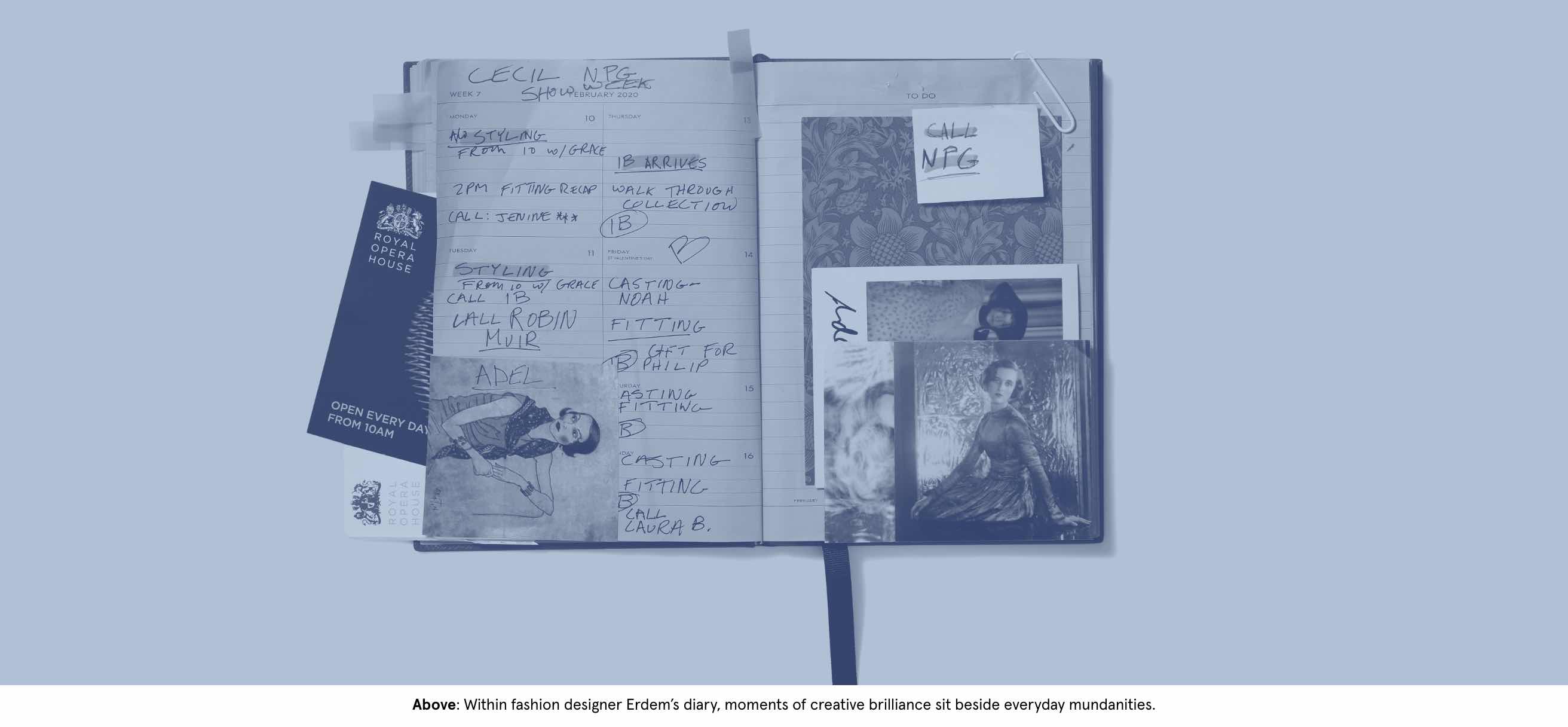 Since Frank Smythson pioneered the world's first portable diary — a little book that would become known as 'the Panama' — Smythson diaries have been close-held companions to rich and storied lives. For over a century they have found themselves the accomplices to people of note; nestled in the front pockets of great minds, and beneath the pens of celebrated characters.
It's within these diaries that lives have been laid out in letters. Blue pages catching glimpses into the thoughts of extraordinary individuals noting ordinary dates. For some, they act as a canvas; a blank slate for the brilliant meanderings of the mind. For others, a place to record the in-between moments and mundanities of the day-to-day. Through candid scrawls and notes-to-selves, a diary captures the plots and detailed truths of a life.
So, in whose pocket lay a Panama?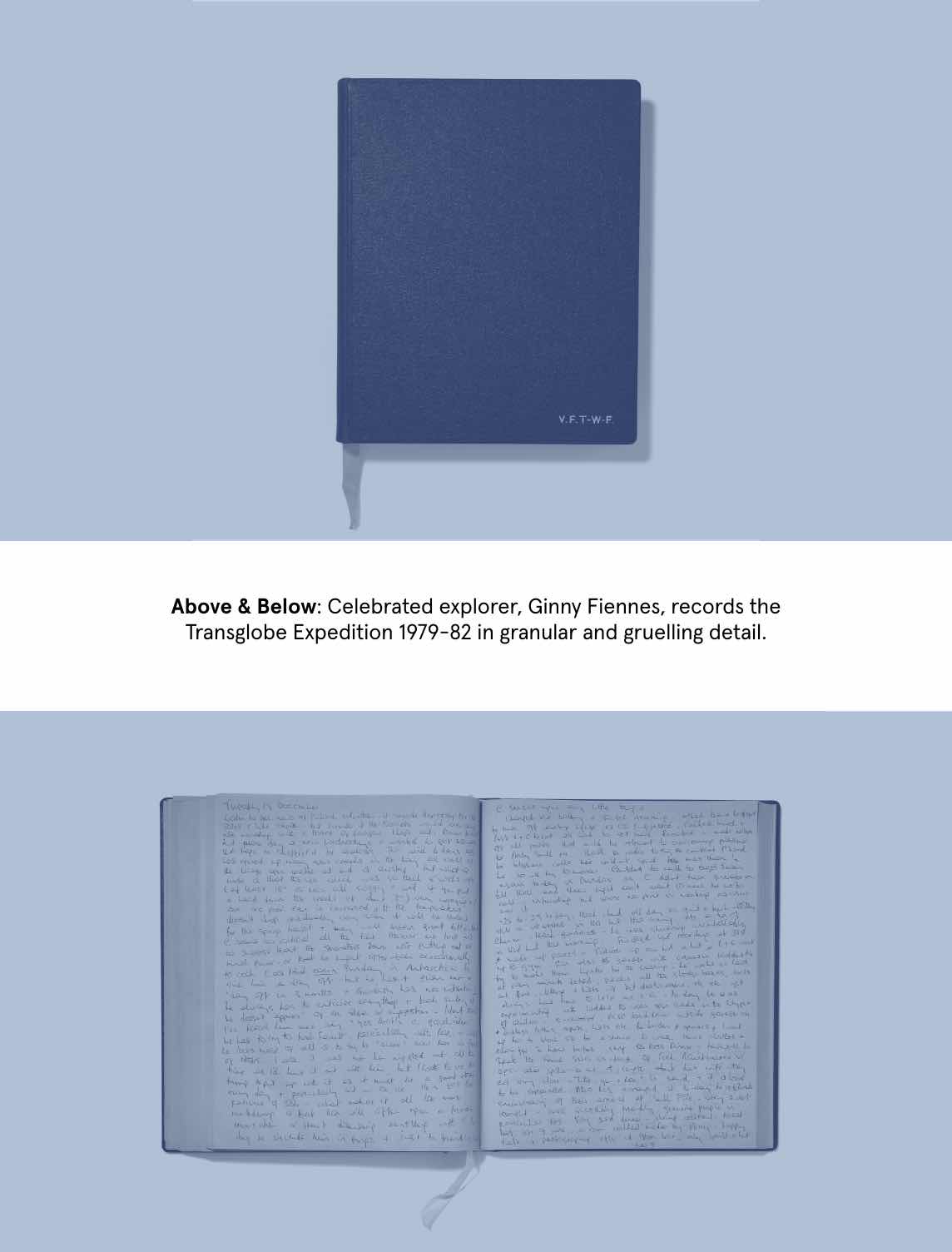 There are people who, through prominence, genius or determination, become synonymous with entire eras or whole professions. Historians and journalists wield them as symbols to summon a mood, and call to the reader's mind the prevailing trends or causes of a time.
While such individuals' experiences may be out of the ordinary, the simple act of documenting them is quite the opposite. From legends of the silver screen and iconic tastemakers, an impressive ensemble of planners and plotters have enjoyed long reigns in their fields with a Smythson diary in hand.
Sir Hardy Amies, the Queen's official dressmaker, traced his appointments on pages of pale blue; correspondence and 'bon mots' with Lady Hulse intimately noted. When Sotheby's auctioned Vivien Leigh's Smythson journal, they made note of her tender records that sat alongside rehearsals, stolen moments with Laurence Olivier and a nascent career, such as her first days on set filming 'Gone with the Wind'.
Elsewhere, between the leather covers of Sir Ranulph and Ginny Fiennes' expedition diaries, exploratory tales that reach to the very corners of the globe are mapped out in cursive ink. Grace Coddington's schedule snaps an unposed portrait of fashion's most defining month, captured in an illustrious tangle of names, notes and forget-me-nots.
These diaries didn't arrive in such pockets by chance. Frank Smythson was fond of pushing the envelope. To experiment with textures, and toy with what society might expect from a stationer, became his early mission. Frank's 1908 design of the Panama arrived in step with a changing world; one where swirling world events, the new demands of travel and bustling urban life demanded a new craft. Designed in its day for those looking forward, it now marks a chapter in our story that allows us to look back. Today, a new generation of tastemakers take the Panama in hand, carving out a story of their own.
People have done extraordinary things with their Smythson diary in tow. We are beyond 100 years from Frank's invention, and the world spins faster now. What we still have are minutes, hours, and days, where our lives open ahead of us and fill with possibility, as we flip through the past, and into our future.