A Closer Look at Our Diaries
Uncover the signature characteristics that make a Smythson diary so exceptional.
Our handcrafted diaries are more than the sum of their pages; the styles that sit within our collection today hold over 130 years of expertise between their covers. Here we celebrate the signature characteristics that make a Smythson diary so exceptional.
Featherweight Paper
While our signature, pale blue Featherweight paper found in our diaries is half the thickness and weight of normal paper, each page is rigorously tested to ensure it can hold even a fountain pen's ink. Hold a page up to the light and you'll see our unique feather and globe watermark, which ensures the authenticity of each page.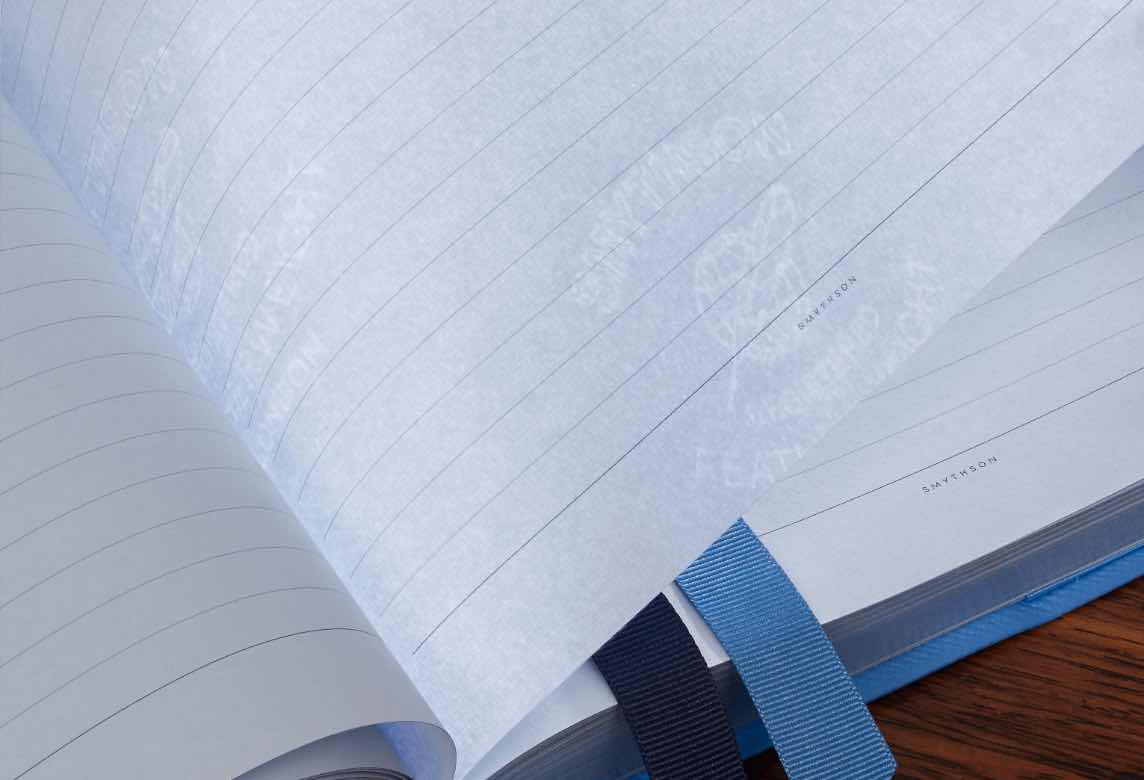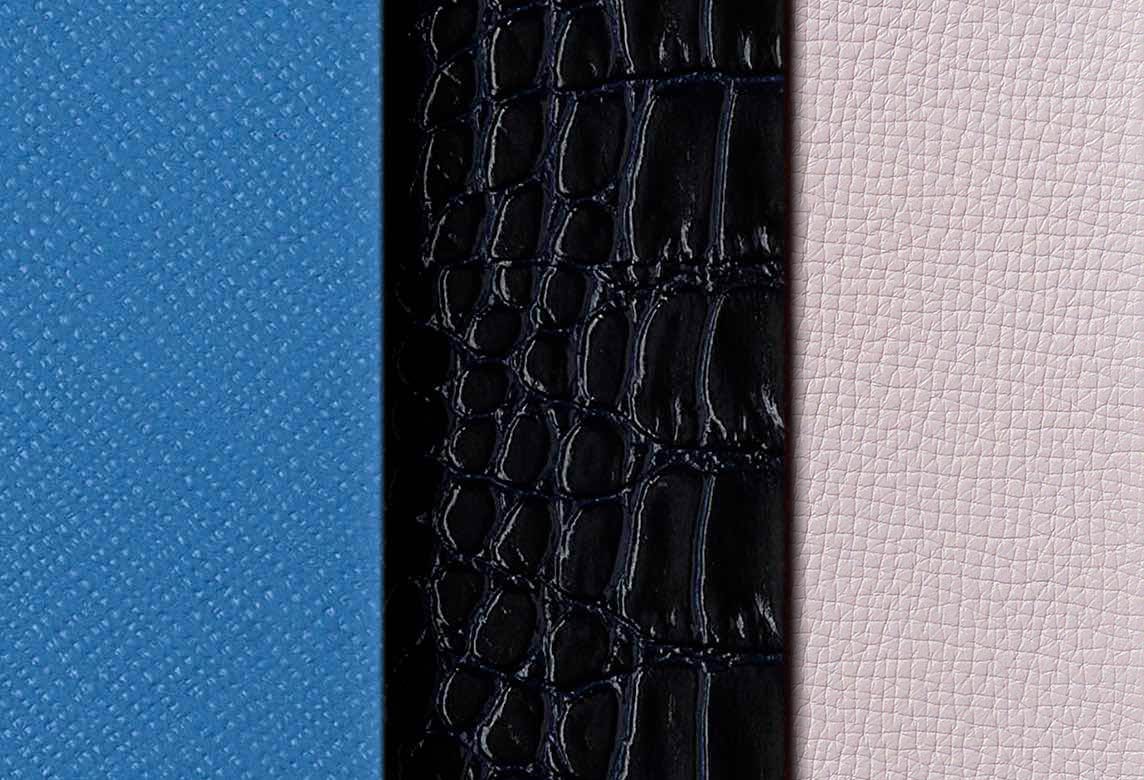 Luxurious Leathers
Smythson diaries are bound in a host of luxurious leather finishes. Our crossgrain leather was inspired by the original 1908 Panama diary, and has a lightweight, durable texture. Our Mara leather is set apart by its polished, crocodile-embossed finish, while our Ludlow leather has a soft, supple feel and larger grain.
Gold Stamping
Whether you're drawn to a playful motif, a nickname or the simplicity of initials stamped in classic gold leaf, our personalisation service allows you to make your diary truly unique to you. Our artisans will emboss the cover of your diary with your chosen design, using techniques perfected for over a century.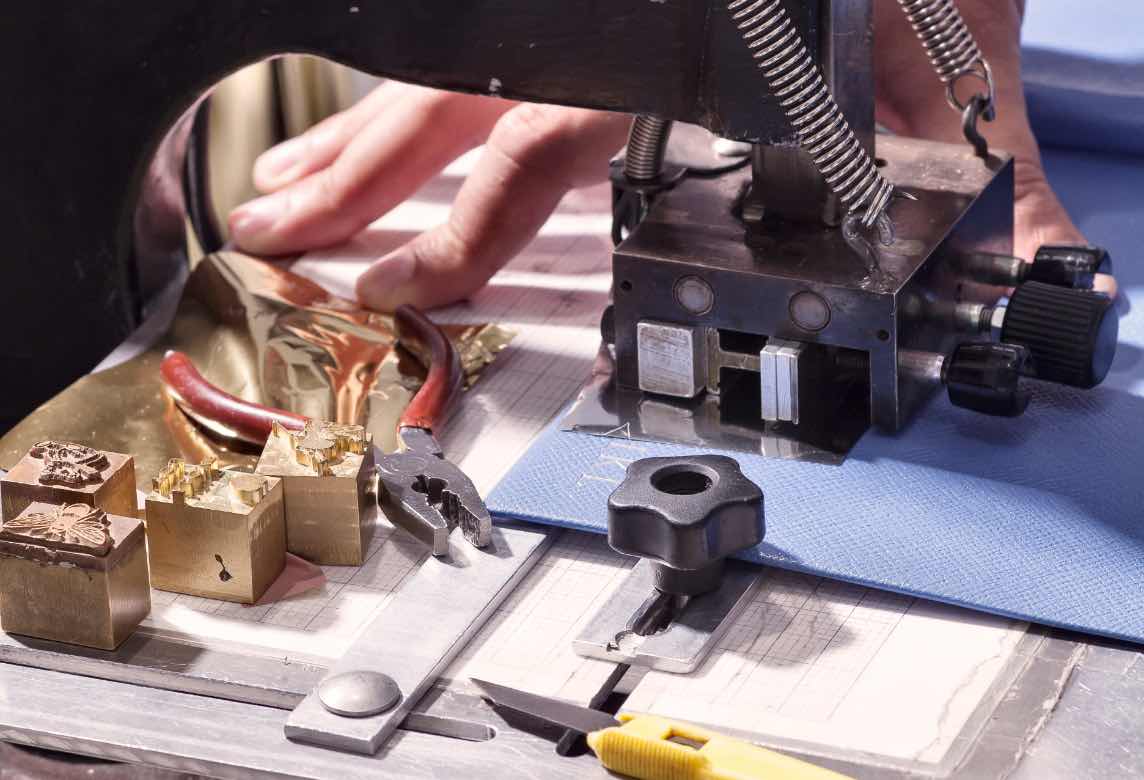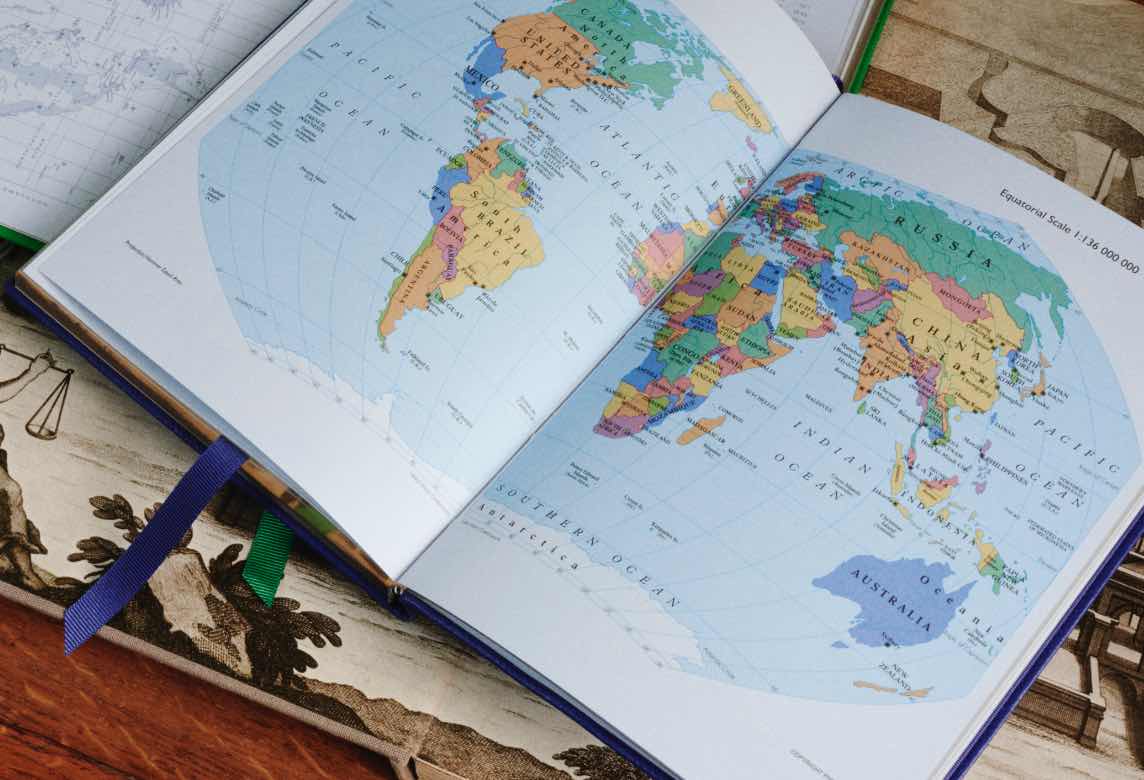 Listings
The first few pages of all Smythson diaries are dedicated to a variety of useful lists; from important dates and conversion charts to notable cultural sites around the world. Look to them as not only a resource, but a source of inspiration when you're mapping out your worldly escapades.
Page Markers
To allow you to promptly find the right page, Smythson dairies come complete with handy page markers, luxuriously crafted from our grosgrain ribbon. Keep one on today's date and the other on your notes and you'll never lose your place again.