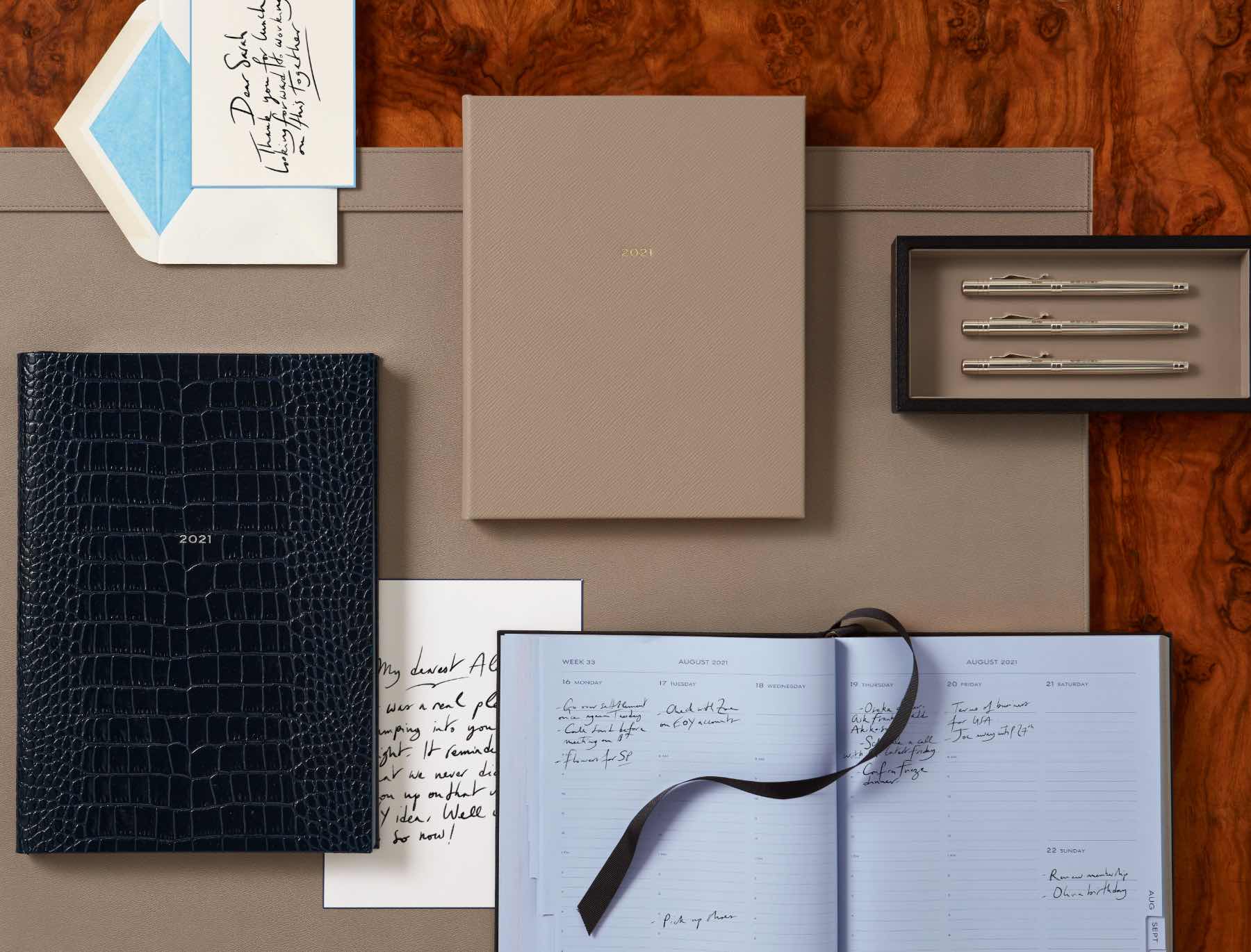 Discover Agendas and Books
Agendas and Books
Our leather-bound agendas and books are waiting to be filled with your every plot, plan, thought and doodle, brimming with pages of our signature Featherweight paper.
Whether you choose your agenda by size, layout or unique special features, there's a style to perfectly complement your planning personality.
Discover Personalisation
Make Your Mark
Whether it's for you or a special gift, our suite of personalisation options allow you to add a unique touch to our diaries and books.