Personalisation Options:
Content
Paper
Lettering Style
Motif
Envelope
Summary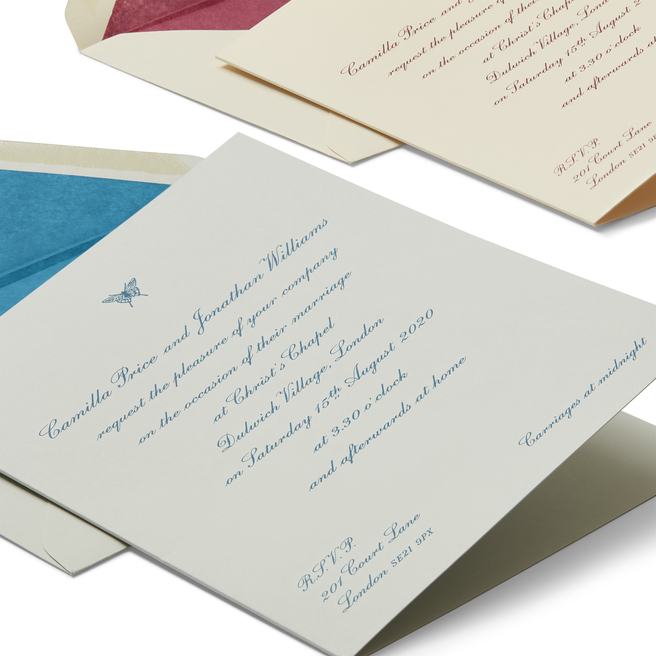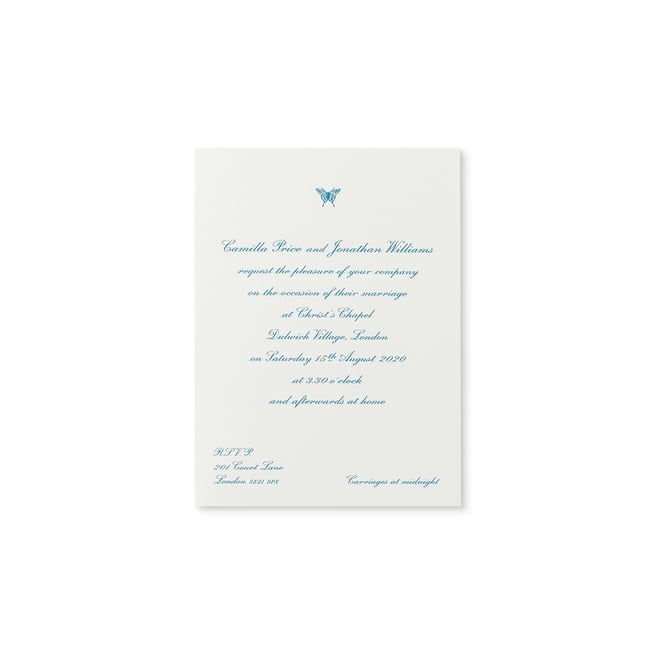 Portrait Folded Wedding Invitation
Size:
8 x 6" (203.2 x 152.4mm)
Prices start from
$625.92
Borders, motifs and tissue-lining may be added at an additional cost.
You will be able to increase the quantity of your order on the summary page.
Sorry, it looks like your screen resolution is too low. To enjoy the full experience of our online personalised stationery service please use a device with a higher resolution.