The Curious Story of the 'S' Monogram
To Frank Smythson, 'S' was more than a letter. Call it what you will; a motif, a knack, a calling card - for Frank, it became something of an imprint. After all, there is something instinctive about the letter 's'—its upended semi-circles seem to drip out of your pen as you scrawl and scribble across blank paper. But Frank's sketches have a history—they're the ropes that ties the Smythson legacy together across over 130 years of craft (a rather impressive legacy, for a simple squiggle).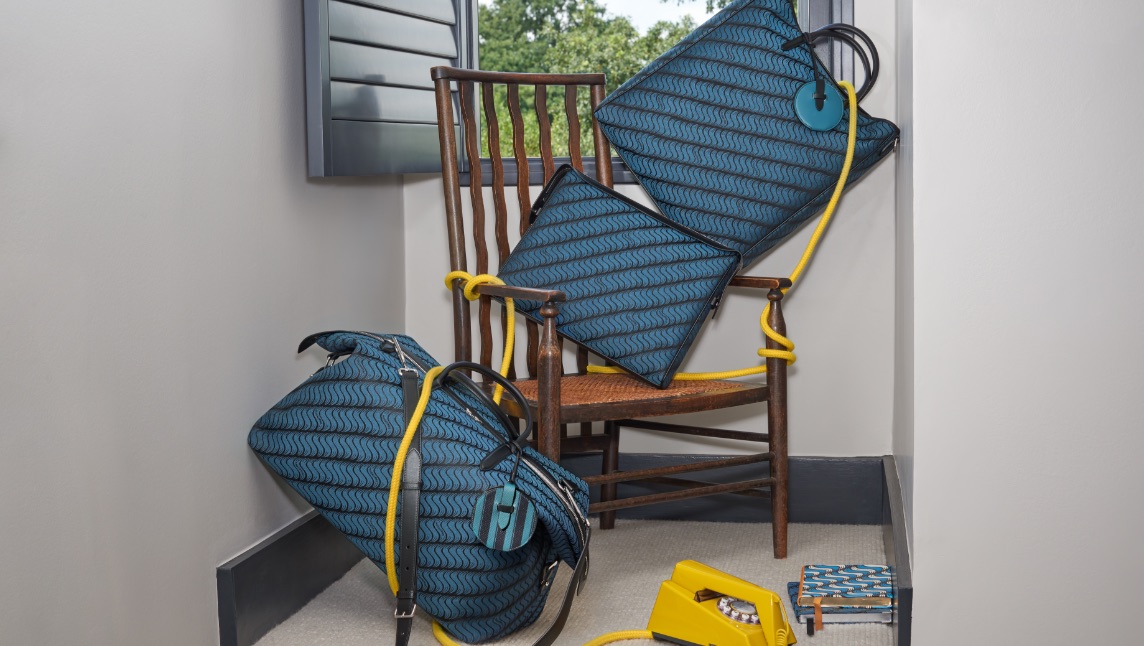 Frank was by no means a man of small ambition. A multihyphenate in the truest sense of the term, his forays as a silversmith, designer and entrepreneur made their mark on English society and across the Atlantic. Today, his imprint can be found amid the many strands of Smythson DNA, which are woven together across our AW19 collection, creating a full portrait of the man.
This season's 'S' Monogram pattern was inspired by a silver pen designed by Frank. Playing with the past to inform the future of designs, our Creative Director, Luc Goidadin, loved the rope-like quality of the form of the pen. The design team then wanted a very hand-drawn quality for the 'S' monogram graphic—as if it were a doodle drawn on Smythson blue paper.
The challenge came from recreating the Smythson script small enough and clear enough once woven into the fabric. Using the best weavers, the effect on cotton is at once rich and authentic, dancing in loops, creating a mesmeric impact on the wearer or viewer. Its synthetic yarns provide lightness, sheen and strength—all adding an allusion to Frank's legacy as a silversmith.
Playful and hypnotic, iconic and timeless, it's the monogram of Smythson. This season, the eclectic history of Smythson, and Frank himself, comes to the fore; its structures and graphics informing designs and the properties of new pieces. Using our heritage as a launchpad, the 'S' monogram now dances across the products, and the decades, with ease.