'Love Knots': Smythson x Alexandra Jefford
for Wallpaper* Handmade
A bastion of British craft tradition meets a leading London-based jeweller for 'Love Knots', for Wallpaper* Handmade, in what becomes an evolving study of love, in all its guises.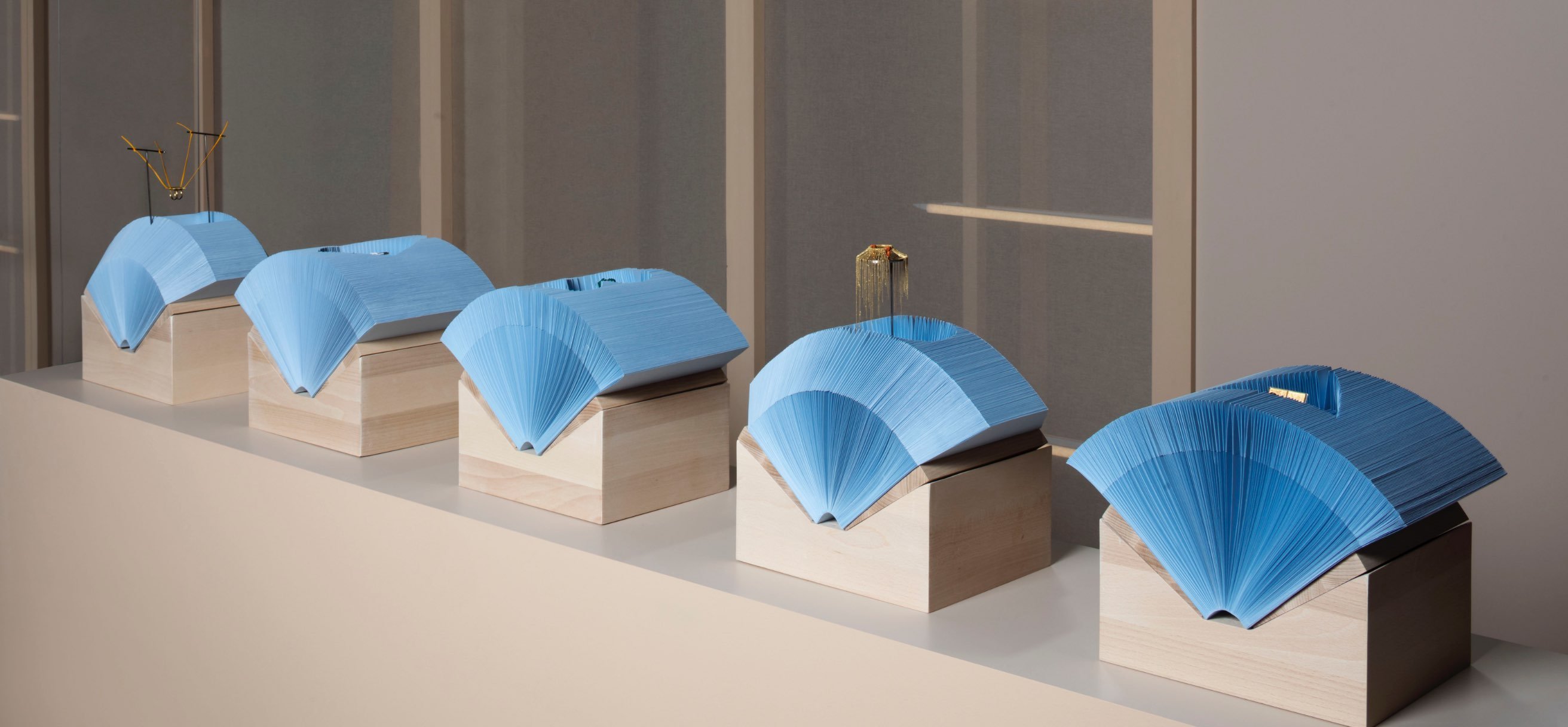 Wallpaper* Handmade sees world-leading makers annually create unseen objects of beauty; a lovely collision of styles, practices, and tastes with a boundless capacity for surprise. This year, our Creative Director, Luc Goidadin, paired with jewellery designer Alexandra Jefford. Their goal? Nothing less than to mimic the language of love; peeking into Frank Smythson's cabinet of curiosities to pique their own, and create a series of wonderful works, each uttering its distinct interpretation of love.
Speaking in conversation at Smythson's Sloane Street store, moderated by Wallpaper*'s Watches and Jewellery Editor, Caragh McKay, Luc spoke of his aim to encompass the spectrum of love within the works, "from the romantic to the mundane". In the case of Smythson's trademark leather, this meant "taking a robust material, and making it into something delicate, almost subservient, to the precious metals."
Luc spoke of his aim to encompass the spectrum of love within the works, "from the romantic to the mundane".
For example, the 'Til Death Do Us Part Knot, in 22-ct yellow and white gold and Smythson Smooth Walnut leather, reflects the bittersweet adage used as a starting point of matrimony. Throughout the series, Jefford and Goidadin pay homage to knots as the language of love; the literal and metaphysical binds that tie and yoke us to one another. One can view the series as a dialogue on the various stages of love—from a delicately threaded connection to a binding commitment.
Motifs and influences as diverse and inspired as Tutankhamen's ring, Incan knots, and samurai swords whirred together in the melting pot of Goidadin's and Jefford's design process. Ever paying homage to the enduring romanticism of the written word, their rings were displayed in bespoke Smythson notebooks, handcrafted by artisans in Hertfordshire.
A nod to Smythson's affection for the written word, and Jefford's lifelong tenderness for the brand, 'Love Knots' speaks volumes—a new entry in the pantheon of artistic exercises portraying the defining emotion of what makes us human.