Smythson x Duvelleroy: The Language of the Fan
A playful limited edition collection celebrating an intertwined history that spans centuries.
The Smythson x Duvelleroy collection features three distinctive, handcrafted fans—a limited edition array, including two paper styles featuring striking bird motifs, and a third crafted using luxurious terracotta leather.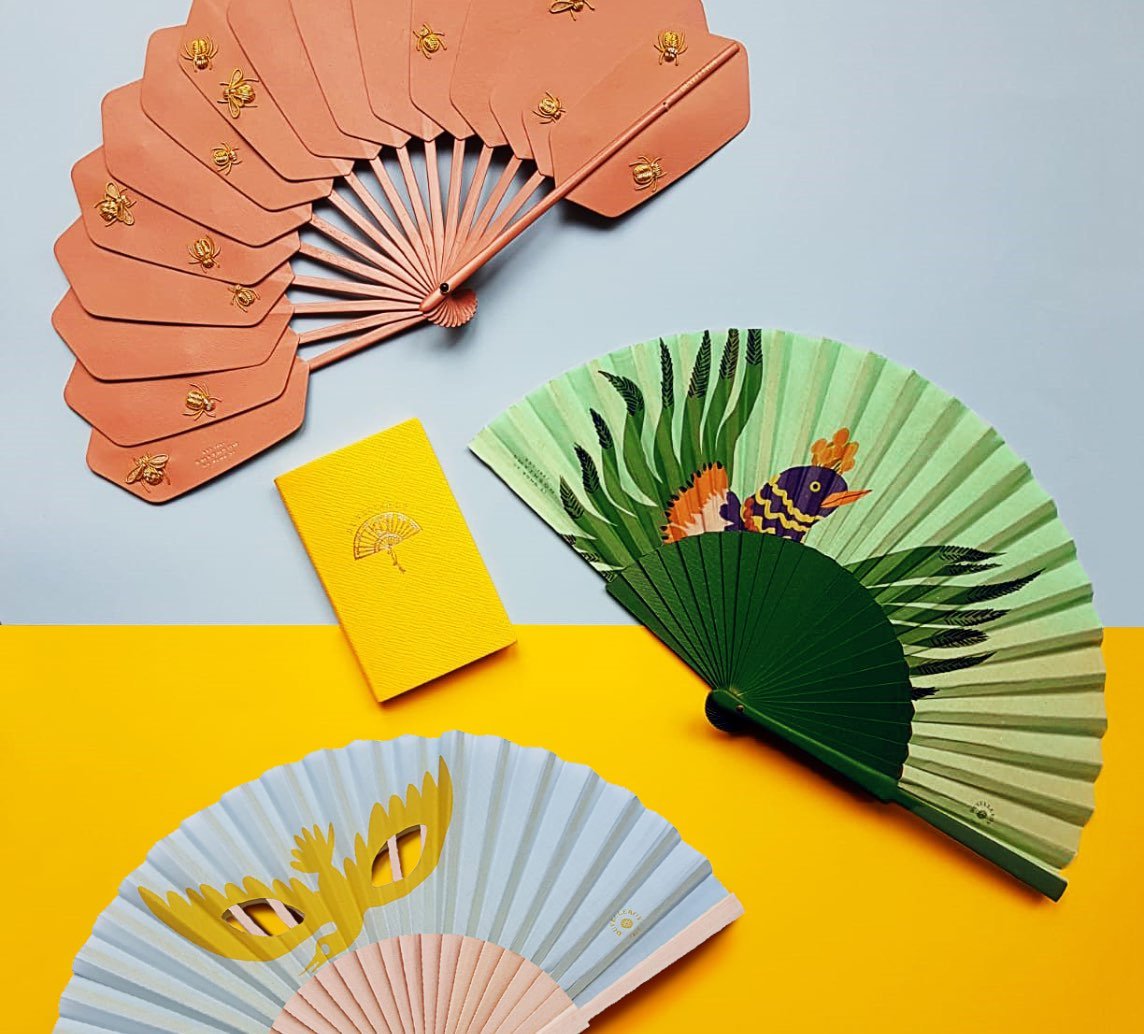 Duvelleroy and Smythson's legacies as purveyors of fine luxury goods have crossed many times over the decades. Originally founded in Paris in 1827 and reawakened in 2010, Duvelleroy was once housed in Mayfair, near neighbours with Smythson's New Bond Street location in the late 19th century.
Both brands have entered into the centuries since with bold innovation and fearless pioneering — each long espousing the art of communication, whether through the intimate entries of a diary, or the flirtatious flutters of a fan. Both create a unique dialogue with the carrier—an extension of the self, and a mirror to personality.
"I love the quirk of the fan; the gesture, the playfulness…"
As Luc Goidadin, Smythson's Creative Director, said: "I love the quirk of the fan; the gesture, the playfulness." Plunging back into the DNA of Smythson, as any adept innovator would, Goidadin's imagination was captured by a lady's theatre bag, with its own matching fan, found in the Smythson archive (right).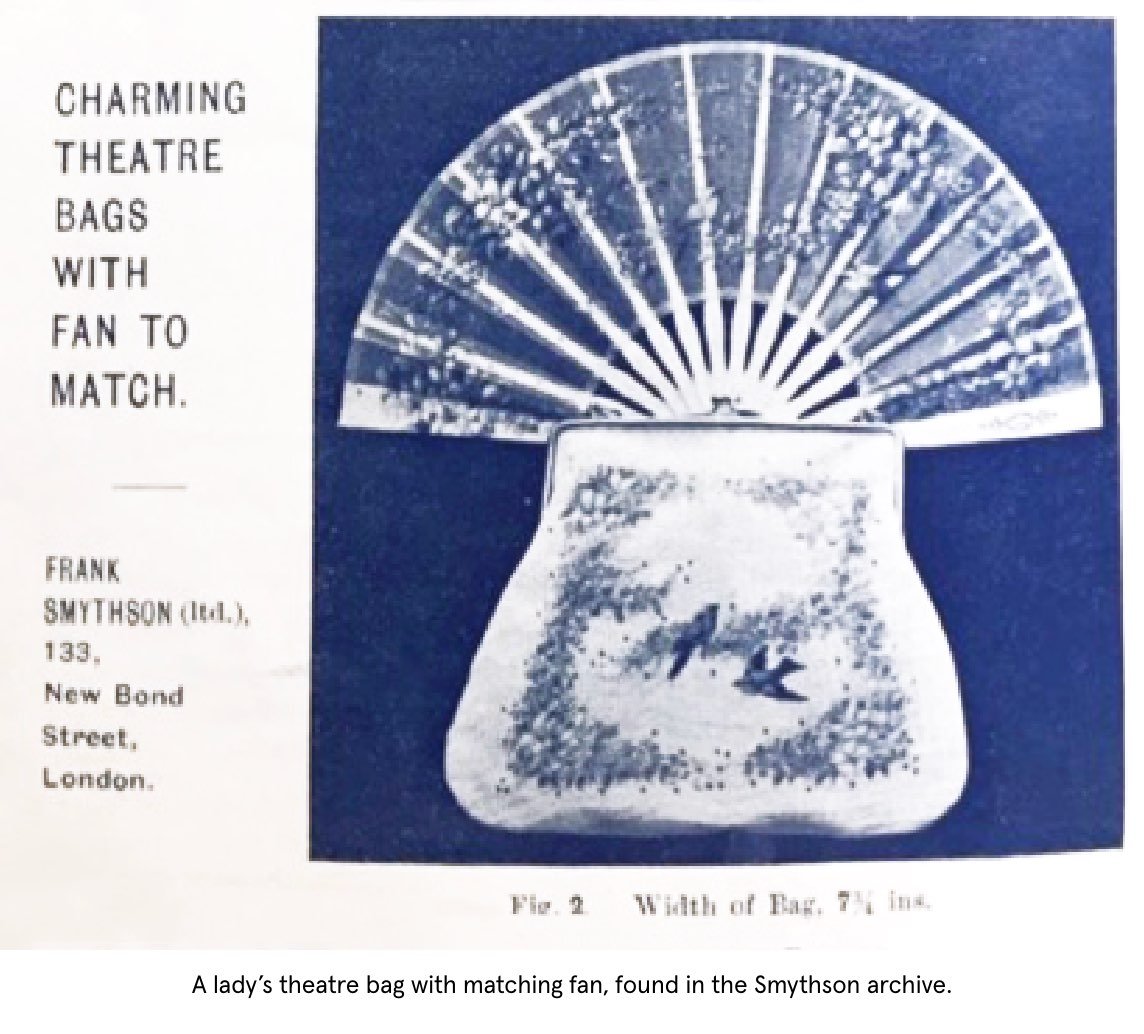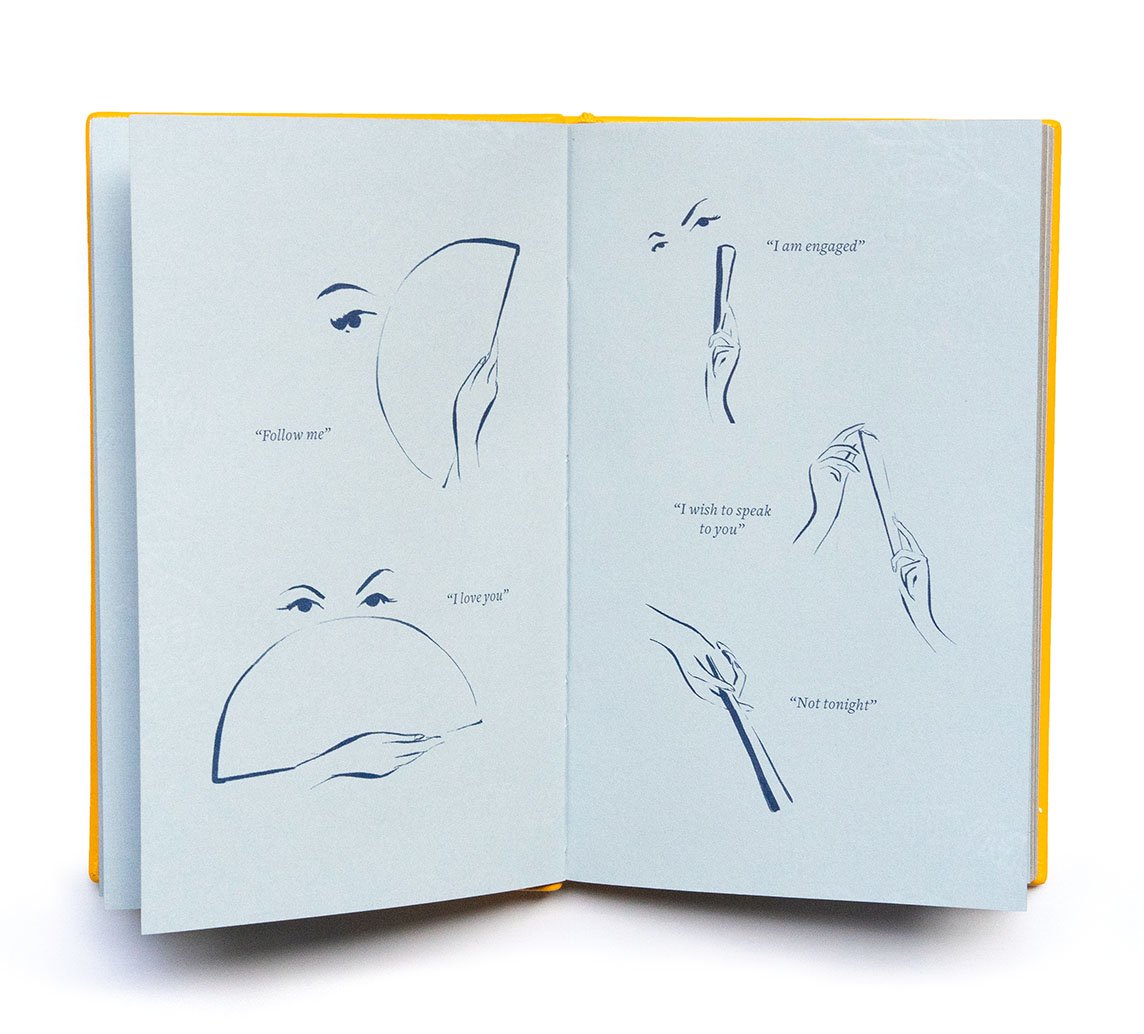 Duvelleroy fans celebrate a vernacular uniquely their own; one used to deliver subtle or suggestive hints to the recipient, a versatile language centred on gesture and design (left). Whether to transmit a 'come hither' guise, or to interrupt the advancement of a suitor, these added to the infinite tools at the disposal of the wearer.
For this unique collection, the brands' shared curious, witty spirit is extolled, creating iconic pieces to match the wearer's unique persona. The collection is available to shop now on smythson.com, or at Smythson's New Bond Street boutique.