Smythson Autumn Winter 2019 Presentation
Our Autumn Winter 2019 Presentation was a celebration of Frank Smythson's eccentricity, ingenuity and obsessive creativity...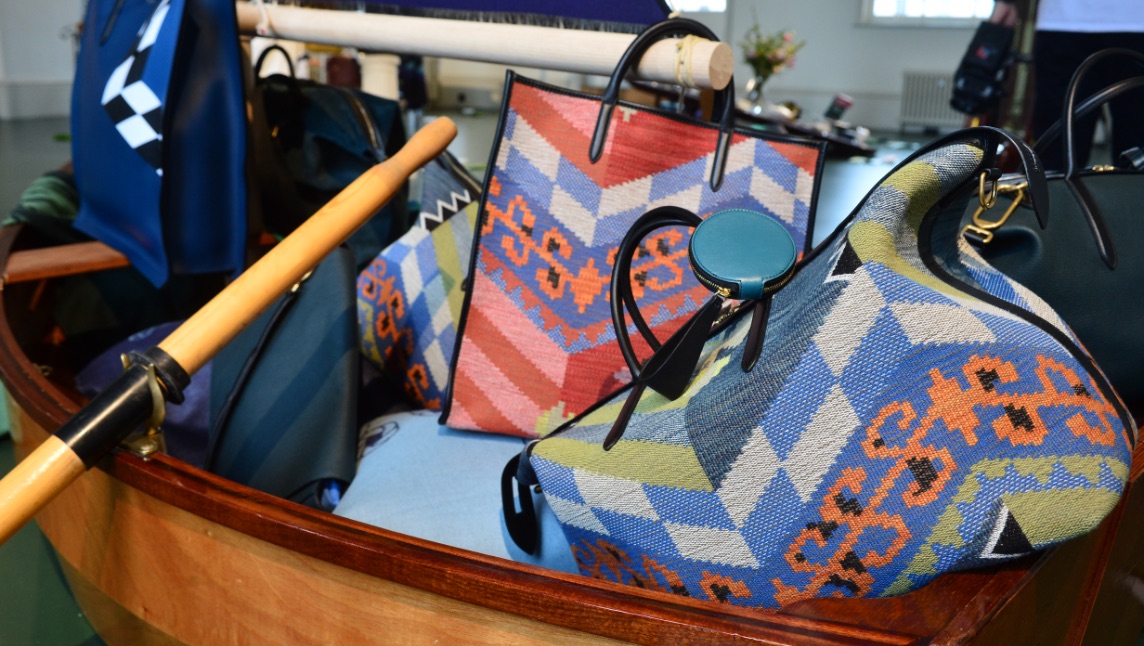 Meandering through the Portico Rooms of Somerset House, the first collection from our Creative Director, Luc Goidadin, sits within a whimsical imagining of a British stately home.
Opulent furnishings float in the garden pond, boats are rigged with silk and cashmere scarf sails, and an imaginary menagerie of Smythson paper birds wander amongst the cornucopia of sunken objects.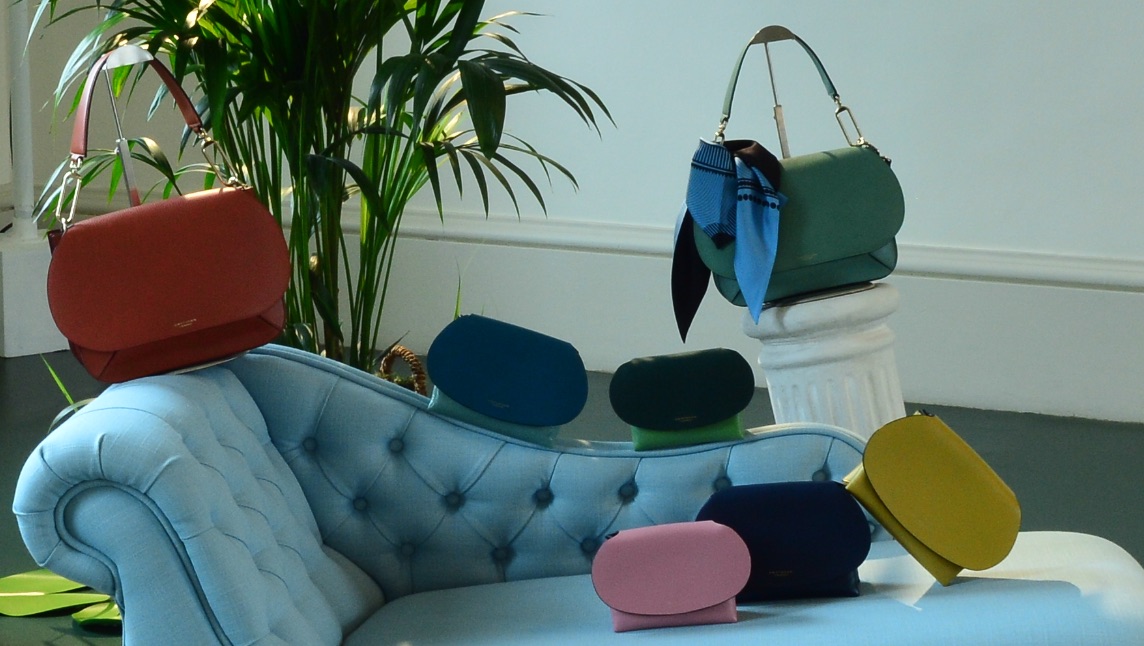 From the accordion-shaped compartments of our Concertina collection, to the rounded folds of the Pillow bag, softs shapes abound in a tonal palette of botanical and mineral shades.
The new collection comes together to form an eclectic emporium that embodies Smythson's clash of obsessive craft with quirky sophistication.