Mission
Statement
Smythson is fully aware of its responsibility towards its employees, supply chain partners and customers, and recognises the critically important role that people play in the success of the business.
Smythson is committed to achieving the very highest quality standards whilst driving more sustainable outcomes and minimising the environmental impact of our operations. We recognise that by integrating sound environmental practices into all aspects of our business, we can offer exceptional, luxury products whilst striving to conserve and regenerate our world for generations to come.
Positive Actions
Smythson has been awarded the Butterfly Mark by Positive Luxury for a company-wide commitment to sustainability
The majority of our packaging is completely recyclable.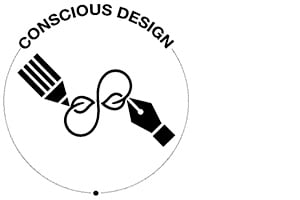 When designing a product, we consider its social and environmental impact.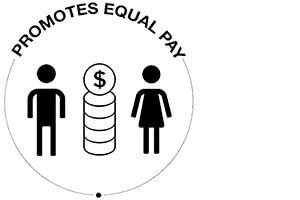 Smythson promotes equal pay.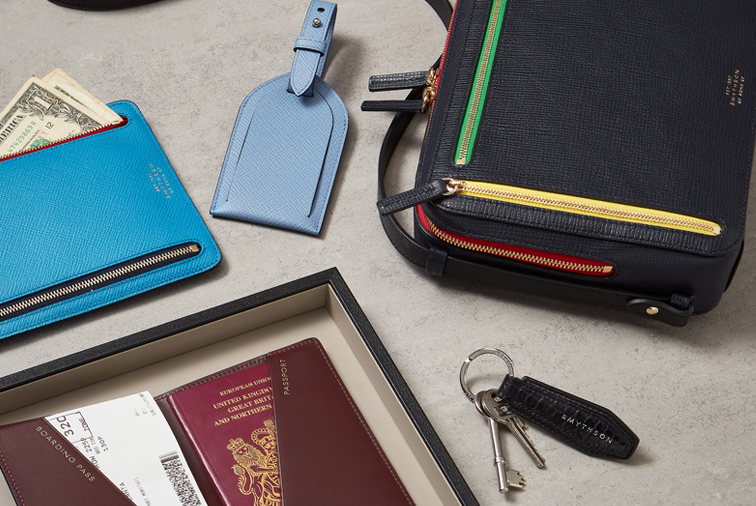 Leather
All Smythson leather goods are manufactured in artisan factories in the UK, Italy and Europe.

The leathers used to craft our products are carefully and responsibly sourced from European tanneries, principally in Italy, Spain and France. All of our core tanneries hold ISO certification and the leathers we use are tested by independent accredited laboratories before production begins to ensure that they conform to strict EU and international standards.

We are conscious that the traceability of raw materials is an increasingly important issue, and we are working to improve visibility and promote accountability for environmental impacts and animal welfare throughout our supply chain. All the tanneries we work with are Leather Working Group members or working towards this, meaning they are audited to prove their commitment to the highest environmental standards.

We have not produced any products using exotic skins since 2018, however we still have a small amount of stock on our website and some retailer's websites. From January 2021 we will no longer sell any products using exotic skins on smythson.com. All exotic skins used in our products are CITES certified (Washington Convention on International Trade in Endangered Species of Wild Fauna and Flora). The convention aims to protect endangered plants and animals by regulating and monitoring their international trade to prevent it reaching unsustainable levels.
Stationery & Books
Smythson stationery is manufactured using paper milled in Great Britain, while our books and diaries are produced from paper milled in Great Britain and Italy. All of these products are printed in England at our own manufacturing operations in Wiltshire and Hertfordshire.

The paper used in our diaries, notebooks, bespoke stationery and packaging is FSC® (Forest Stewardship Council®). The mill has its own Environmental Policy and operates an Environmental Management System which complies with the requirements of ISO 14001:2015 and ISO 50001:2011 (Energy Management) for the manufacture and development of fine, specialty and coated papers. 98% of the inks used for our printing are water soluble and solvent free. Waste chemicals and chemical containers used within the printing process are disposed of by Business Textiles Services Ltd, Gloucester, in accordance with all current environmental legislation. All printed stationery that is over-made or rejected during quality checks is shredded and then fed into the recycling chain.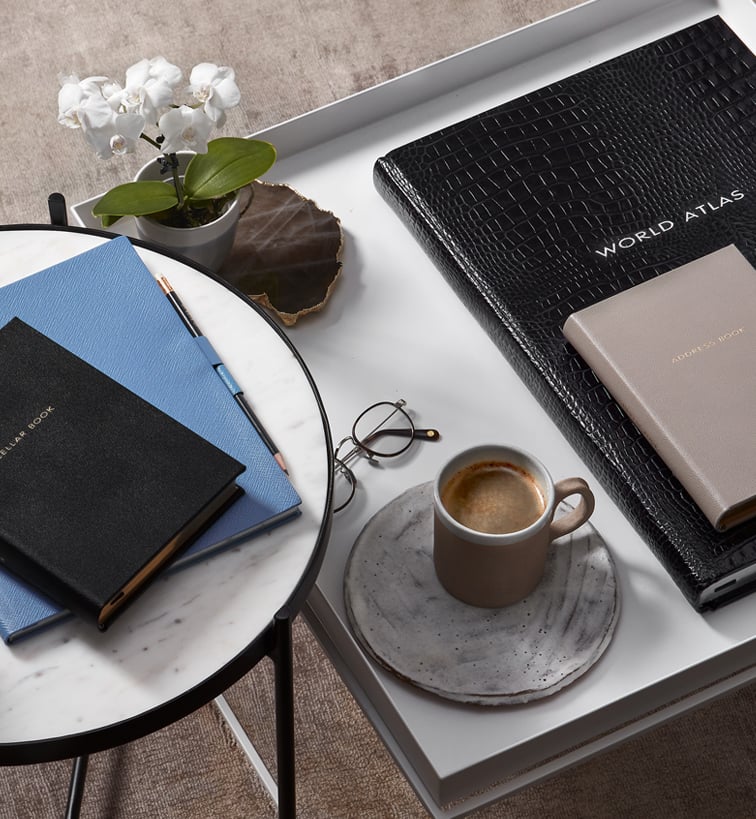 Our Supply Chain
Smythson advocates environmentally responsible behaviour and ethical conduct from all our suppliers. A significant proportion of our supply chain is vertically integrated, allowing us to closely monitor and have greater control over all our operations.

We demand compliance at a minimum with all local legislation, regulation and labour laws and require a commitment to constant improvement regarding sustainability and environmental awareness. All Smythson leather products are manufactured in Europe in our own factories or through designated third-party suppliers. Our stationery, books and diaries are all manufactured in the United Kingdom.

All core product and packaging suppliers comply with REACH (a European Union regulation concerning the Registration, Evaluation, Authorisation and restriction of Chemicals). All core product and packaging suppliers have confirmed compliance with our Code of Conduct , which is based on recognised standards such as International Labour Organisation Standards (ILO), the Universal Declaration of Human Rights (UDHR) and the Ethical Trading Initiative (ETI).
Our People
Smythson is committed to:
Supporting the health and well-being of our people
Ensuring a safe and positive working environment
Attracting and retaining the best talent in the industry
Recognising and appreciating high performance
Encouraging a collaborative spirit both internally and with our external partners
Cultivating a strong engagement with the brand and its heritage
Smythson is an equal opportunity employer and ensures that all employees within the Company have fair opportunity for advancement based on their ability, qualifications and suitability for the work, without discrimination. All Smythson employees are employed under ILO Labour Standards and copies of company policies are readily available to employees at all times.
Our Commitments
Smythson Culture
We are committed to developing and nurturing a positive brand culture that resonates throughout our global team of stores, head offices and manufacturing partners.
Environmental Sustainability
We are committed to the continued monitoring of our supply chain to ensure that the raw materials we source and our finished products are produced in a sustainable and ethical way. We pledge to track our carbon footprint going forward and work towards reducing our imprint on the environment.
Charity Work and Community Projects
Smythson regularly supports a variety of charitable causes and this is something that we fully intend to continue. Our internal teams are working on exciting ways in which we can give back to our community, and we look forward to sharing more details on this with you in the near future.